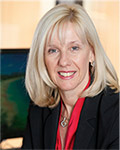 ZORA KEKEFF
Solicitor
Accredited Specialist Family Law
Zora Kekeff is a Solicitor admitted in the Supreme Court of New South Wales and in the High Court of Australia.
Zora is one of Newcastle's most senior Solicitors who practices in Family Law.
Zora is Family Law Specialist, Accredited by the Law Society of New South Wales, who has over 18 years of experience in dealing in Family Law matters, including complex property disputes involving companies or businesses. She understands the sensitive nature of issues involved when a marriage or long term relationship breaks down.
Zora provides her clients with practical advice in dealing with these issues and can assist with achieving an out of court settlement wherever possible. However if you need to go to Court her experience and knowledge ensures you are properly represented at Court.
Personal Qualities:
Detailed knowledge and ability in handling Family Law Matters.
Excellent ability to negotiate and resolve disputes.
Ability to relate well with clients, colleagues and
support staff.
Establishes trust and rapport with clients.
Uses practical advice to provide best outcomes for clients.
QUALIFICATIONS AND MEMBERSHIPS:-
Solicitor of the Supreme Court of NSW and High Court of Australia since 1992- Family Law as principal area of practice
Accredited Specialist Family Law (The Law Society of NSW)
Principal of Kekeff & Associates Solicitors since April 2005
Memberships and affiliations:-
Law Society of NSW
Councillor on the Council of the Law Society of  NSW since October 2009 and member of the following Law Society Committees:-
Family Issues Committee of the Law Society of NSW since 2008
Disclosure Committee since 2009
Dispute Resolution Committee since 2014
Hunter Valley Family Law Practitioners' Association:-
Committee member from 1992 to 2009
President of the Association from 1992 to 2007
Current member of Association
Newcastle Law Society:-
Newcastle Law Society Committee member 2000 to 2003
Current member
Member of the Law Council of Australia (Family Law Section)
Member of Hunter Business Women's Network.
Member of the Newcastle Business Club.
MEDIATION
Training with BOND UNIVERSITY and LEADR
Accreditated Mediator (to national standards) through Law Society of NSW
Registered Family Dispute Resolution Provider Federal Attorney General's Department
AUSTRALIAN INSTITUTE FOR RELATIONSHIP STUDIES:-
Vocational Graduate Diplomas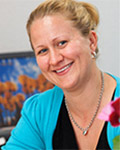 KIM OQUENDO
Senior Legal Secretary
Kim Oquendo is a friendly and efficient Senior Legal Secretary at the offices of Kekeff & Associates Solicitors. Kim has over 20 years experience working in Family Law and can assist you with your initial enquiries. Kim is involved in and supports Ms Kekeff with all aspects of client matters.